We Swiss love chocolate, especially when it's made from organic cacao that comes from the heart of the cacao plant origin. That's one of the reasons Obermatt CEO, Dr. Hermann Stern invested in Choba Choba: a Swiss chocolate producer founded by 36 cacao farming families from Alto Huayabamba Valley in the Peruvian Amazon and two Swiss entrepreneurs - Christoph Inauen and Eric Garnier.
Their business model is what we believe makes a difference. It is vertically integrated, meaning that the cocoa producing families not only receive two to three times more money for their beans, they are also shareholders and decision makers in the company, thus drastically improving their living and working conditions.
Oh, btw: the chocolate is great too - we have sent over 400 of their chocolate sampling boxes to the people who helped us build Obermatt throughout the last 20 years and they love it. You can use the promo code OBERMATT10 on their web-shop and get a taste for yourself or your loved ones at a ten percent discount.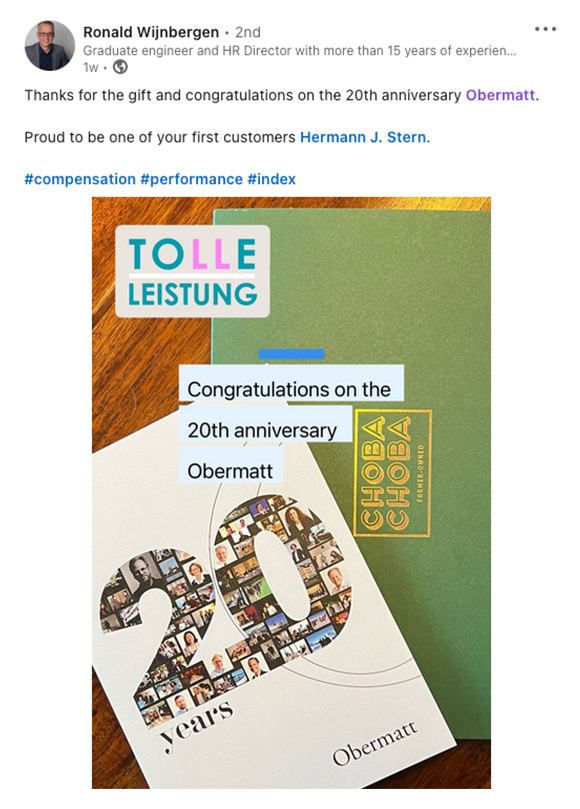 If you like Choba Choba's story as much as we do, you can join the waiting list for future equity rounds and get some special perks as well by signing up here.